Back to Events
Wholesaling: "The Rapid Cash Generator Masterclass" Workshop
Saturday, September 17, 2022
Event Details
1. Master Marketing:
From Marketing Tumbleweeds to Marketing Stampede
Cut through the noise, destroy the competition, & get sellers contacting you!
Strategies that work in today's market (the economy has changed things)
How to become a magnet for CONSISTENT motivated seller leads
2. Seal the Deal
Getting Sellers from "No" to "Yes!"
The special techniques that get sellers to drop their price fast

Learn the frameworks to negotiate with ease (even if you fear it)

How to get the best price & best terms to maximize your profits
3. Know what the property is really worth:
From Uncertainty to Certainty
The 3 keys to a property's value

Where to get property comparables

How to determine value properly
4. Use the Right Contracts:
From Legal Ignorance to Legal Precision
Learn the key clauses your sales contracts must have

Finally understand the tricky legal lingo

How to protect yourself so you never get legally stuck with a bad deal
5. How to Get the Numbers Right:
From Uncertainty to Certainty
Learn to identify the 3 critical numbers & how they work together

Determine these numbers with ease

What to do if you get stumped on the numbers
Course Includes Workbook to Follow Along:
About the Instructor: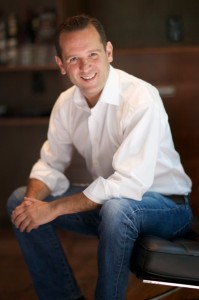 A funny thing happens when you nearly drown -- you start to think about what you really want to do with your life.  You lose patience with the obstacles holding you back.  Like the 9-to-5 grind, a whopping 2 weeks' vacation per year, and not quite enough money to pay the bills each month, much less for any of the extras that make life real special.

A near death experience does wonders for your life. When I finally surfaced and stopped choking, I realized my friends had been laughing.  For them, this had been a spectacle.  For me, it was a new beginning.

I knew the time had come to stop dreaming and finally become the entrepreneur I always wanted to be.  In the past, it seemed that the time wasn't right.  On that day I realized it would never be exactly right. It was up to me to make it so.  

I ran out, quit my job, and fell flat on my face a few months later. Teetering on the edge of financial ruin, once again my friends were laughing. But this time they tried to hide it behind a facade of polite concern. But I knew they were thinking.  "We knew he'd never make it. He should have kept his good job while he had it."

After flipping my first property, I paid some bills and went on a vacation to Italy.   My business and lifestyle took off and I've never looked back. Now my old friends aren't laughing anymore.

Yes, one deal can change it all!
Success brings its own breed of problems. You want to be able to keep your business running without having it interfere with your vacations and time with family. For fun, I'm racing a friend to see who can be the first to visit 100 different countries! I am currently at 86.

The answer was in modern technology. I figured out how to structure my business so that I can operate remotely from anywhere in the world and no one even knows I'm gone.  

Sure enough, people started asking me "How do you do it?"  The truth is there have been ups and downs, I've made mistakes, and have had my share of frustrations and setbacks, as well as my share of growth and dizzying success.

A teacher at heart, I've now helped hundreds of average people to replace their income, quit their jobs, and turn full time to real estate investing. It may sound funny, but I think of this as saving lives -- saving them from debt, isolation from family, income & lifestyle limitations, and sheer boredom!