Elevation Realty Managing Partner Steve Baldus Values Action in Real Estate - Investment Community o
Date posted
October 26, 2016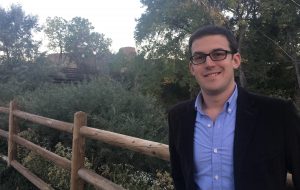 Whether it's skiing the Rockies, acquiring apartment buildings or managing properties in a hands-on style, Elevation Realty managing partner Steve Baldus favors action over endless negotiating with people who are all talk and little or no follow-through. During a career in commercial real estate sales and property appraising, Steve struggled with developing a mindset for success where he believed it was possible to make a living in real estate investing. Getting in on the ground floor at an early age, Steve started helping his uncle paint properties while still in college, which gave him a hands-on, ground-floor view of how to invest in real estate.
A native of Grand Haven, Michigan, Steve attended Grand Valley State University where his part-time work with his uncle and Bachelor's Degree in Finance and Real Estate Economics placed him in an ideal position to appreciate the lucrative opportunities of Denver real estate investing. Enthusiastically integrating into the Denver and Rocky Mountain social and business scene, Steve credits his membership in the ICOR real estate investor group with showing him how to earn a living in the world of real estate investing. Steve commented, "I began my own investing shortly after leaving the brokerage in 2009. I also began working as a commercial real estate appraiser in 2009, which helped hone my ability to analyze and understand larger, more complex deals."
Steve admits that he concentrated primarily on learning to value properties and estimate fix-up costs while prospecting and selling. He worked for CBRE from November of 2009 until August of 2016 where he advanced to senior appraiser. During these years, Steve invested regularly until he felt it was time to embark on entrepreneurship and investing full-time. "My hope is that within two years I can fully replace the income I was making at my previous job with income from apartment investing," he admitted. "Early on, I was primarily a bird dog for several other investors. I did not have a portfolio of my own deals until about two years ago." However, the experience of facilitating deals for others clearly taught him valuable lessons in how to invest in real estate.
In his personal life, Steve tries to remain as active as possible given the demands of managing properties and keeping a sharp eye out for investment opportunities. He starts each day with either meditation, exercise or both and spends his morning hours on business development and finding financial partners for Denver real estate investing opportunities. Afternoons are set aside for administrative issues related to running an investment business and communicating with his real estate investor group.
Steve credits ICOR membership with teaching him important lessons about real estate entrepreneurship, providing opportunities for networking and giving him the courage to take his business interests to the next level. "I have seen an incredible number of intelligent and well-connected real estate investors through ICOR. I've met mentors and investing partners through ICOR and both bought and sold properties with other members. ICOR has been one of the best resources for me as an investor in both commercial and residential properties." Steve has been a member of ICOR since 2014.