Back to Products & Services
2021 Black Friday Sale | "3 Upcoming Educational Events" Bundle
Education & Information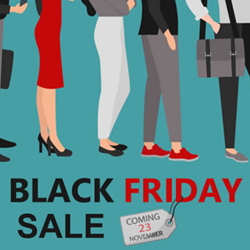 Get the lowest pricing as we announce upcoming events for 2022. We focus on deal finding, off-market deals, affordable markets with return, and creative deal structuring to help you "GO ALL IN" in 2022!
"3 Upcoming 2022 Educational Events" Bundle
-Promotion availible November 23rd and ends November 28th-
---
This bundle purchase registers and allows 1 seat (person) to the following three events
Off Market Deal Finding Masterclass

Saturday, January 22nd - Denver, CO, 9 am - 5 pm *In Person*

Deal Finding Expedition: Finding Affordable Housing In Colorado & Beyond

Monday- Wednesday, Jan 31st - Feb 2nd, 6-8 pm *Virtual*

2022 Creative Deal Making Academy 

Saturday - Sunday, April 23rd - 24th - Denver, CO, 9 am to 5 pm *In Person*
Invest in yourself...or others! Buy one for yourself, or more! These make great gifts and stocking stuffers for family, business partners, or anyone you know looking to begin or expand their investing business in 2022!
No longer available