Back to Products & Services
Two People - Shared Housing Two Day Workshop - 9.8-9.2023
Education & Information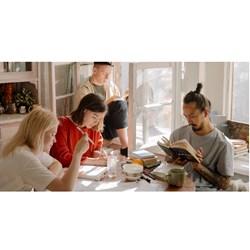 Shared Housing Two Day Workshop
September 8th & 9th, 2023 | Denver, CO
How to Market for Deals:
- How do you engage with potential sellers?
- How to market and connect with the referral sources who will fill your beds
- How to identify the problems with the referral sources - and do better
How to Evaluate Deals:
- The seller has a number. Now what?
- How to gather and analyze all the expenses
- Compare sellers expenses with actuals. Identify ways to increase profits and cut expenses
- How to reasonably measure the current income and identify ways to increase that income and create more upside value over time
How to Fund and Close Deals:
- What are the best loan types out there and how to qualify for them?
- SBA loans, how they work and how to qualify?
- How to legally raise capital for down payment and operating costs
- 25% of a grand slam deal is better than 100% of no deal or a bad deal
- You don't need your own money or your own credit or even your own knowledge to take these deals down
How to Navigate Licensing, Rules and Regulations:
- What is the state licensing process?
- What is the agency listing process? What are the state and agency requirements?
- Laws, rules and regulations at the state, local and subdivision enforcement level; at the Agency (who places clients with US) level
How to Track and Analyze Metrics:
- How to track and correct issues inside the business
- Controlling your costs; the lifeblood of the business. Ex: What should your cost per bed be? Food insurance, employee expenses?
---