What is HO-6 insurance and why do I need it?
Date posted
February 28, 2023
Condo Unit Owners Insurance is sometimes referred to as an "H06". An H06, is a specific insurance policy that a condo unit owner would purchase to provide coverage where the HOA master policy does not provide coverage for the unit owner. An increasing insurance trend is that Homeowner Associations are requiring the unit owners to carry an HO6 policy to protect their interior unit, upgrades, personal property, personal liability and loss assessment.
When a Condo/Townhouse unit owner pays their monthly HOA fees, these fees include such items as, exterior maintenance of buildings and grounds, security, as well as maintenance of the HOA. One of the largest portions of the monthly HOA fees, is the insurance. The master insurance policy usually covers the building exterior and common areas that are included in your association's CC&Rs (Covenants, conditions and restrictions). CC&Rs are very important as they are specific to each HOA. Some CC&R's require coverage to a limited portion of the interior units within the master policy while others transfer this risk to the unit owner. This is where an H06 policy is needed to pick up the interior walls and contents coverage. Always have your insurance Agent check with your association if your master policy is an "All Inclusive" or "Exterior Only".
HO-6 policies for a rental or personal condos or townhomes should cover the following:
Interior building coverage may include the original fixtures, cabinets or improvements.
Personal property such as appliances, clothes, electronics, furniture, etc.
Liability protection as a landlord or owner-occupied unit
Loss of rents
Loss assessment
Currently, Insurance Companies are renewing Master HOA policies with large percentage deductibles. An example of this might be, an HOA is insured for $20,000,000 and the deductible is 5% or $1,000,000. Most HOA Boards do not have the operating capital to cover such a large deductible. This is where the H06 can be so important for the unit owner. The coverage that would potentially pay for this deductible is "Loss Assessment."

Loss Assessment is the coverage included in the HO-6 policy that protects the unit owners in the event of damages to common areas and/or exterior buildings. In Colorado, the most common use of the loss assessment endorsement is when there is a hailstorm causing building damage. The unit owner can then file a claim with their H06 policy, and this would pay all or part of the large deductible or assessment. The idea of claiming the large deductible on the H06 is nothing more than a risk transfer to the unit owners H06 policy.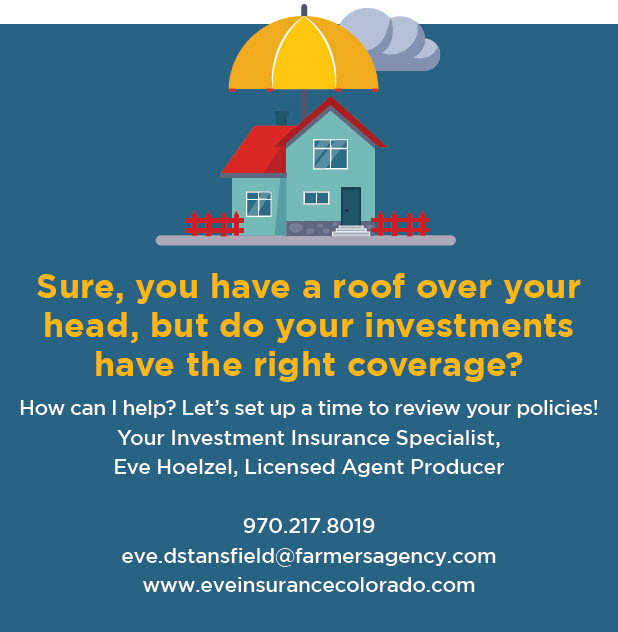 If your loss assessment coverage isn't sufficient, ask your agent to increase the amount of coverage to satisfy the deductible amount. If the higher limit isn't available, I suggest you should shop around to find an insurer who could protect you better.
Overall, insurance policies have many rules and limitations. I suggest to not rely only on your HOA master insurance policy to be the only coverage for your condo unit. By purchasing an HO6 unit owner policy, you will avoid any unplanned costs and surprises. Best of all, these policies are affordable. The average cost is $450 annually. If you have more questions about your HO-6, CC&Rs or your HOA's master policy coverage, please contact me. I will be glad to assist and explain the coverages you should have for your rental or personal condo.