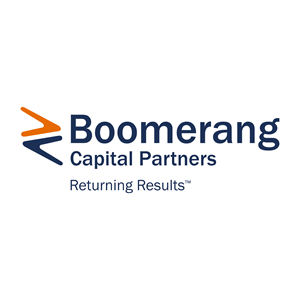 Boomerang Capital Partners
Organization Overview
We help you add value to your projects.

We are bankers, investors and ex-fix and flippers that come together to provide a critical piece of your project: the financing. You can focus on what you do best, and know that we can cover your borrowing needs. We make it easy to understand and get done, and then easy to keep up with during your project, and easy to close out when the time comes, whether it's selling your project or refinancing to a traditional lender.

Non-Traditional
We offer innovative financing solutions to our borrowers under-served by traditional banks. And, unlike other non-traditional lenders, we work for you. You talk to a real person about your project and requirements, and we work to get you going.

Fast & Dependable
You need certainty, and you need it fast. We get it. Our software is proprietary, and our staff is available and understands what you are up against. We have funding available and can provide reliable and predictable financing in as few as 2 business days.

Experience
We have helped with thousands of homes and hundreds of millions of dollars of funding, across the country. We have seen the ups and downs of the economy as a whole, and of individual projects. All of which helps us understand what you are doing, and work with you to accomplish your goals. The majority of our borrowers are repeat clients, and we'd love to have you as one too.
Business Member
---