Back to Events 2021 Out of State Investing Summit
"Live where you want to live, but invest where the numbers make sense."

Saturday, February 27, 2021
at
9:00 AM (MST)
to Sunday, February 28, 2021 at 3:00 PM (MST)
* Registration open until 2/28/21 at 12:00 PM ()
Event Details
ICOR Presents
2021 Out Of State Investing Summit

Saturday and Sunday, February 27-28, 2021
"Live where you want to live,
but invest where the numbers make sense."
Ever thought about investing out-of-state but haven't pulled the trigger? Well, one thing's for sure – you can't go into out-of-state investing alone.
We have put together an exceptional experiential learning lab AND marketplace to help investors, just like you, build their network and learn about the hottest markets all over the country. Don't miss your chance to hear directly from our national panel of experts, as well as insights from our local market experts, to drill down to the WHAT and the WHY so you can learn HOW and begin immediately investing out of state!
This is a two-day learning lab & marketplace:
Day 1: Learning

Day 2: Doing
DAY 1: Learning | you will LEARN the following in 3 case study markets around the US:
Finding & Analyzing Deals in "New-to-You" Markets
Boots on the Ground vs. Virtual Due Diligence
Investment Goals – establish investment criteria
Risk: mitigated or "throw the dice."
Create your niche
Market research: choosing areas/locations/neighborhoods
Quick Calculation Formulas
Determine Exit Strategies: DIY or Turnkey
Day 2: Doing | you will see and PRACTICE for yourself:
Running Numbers on Market Case Studies of properties that have been done in each market to LEARN:

Acquisition costs for good, better, best inventory
Holding costs
Nuances of the market, codes, laws, and regulations that will affect the bottom line.
Rehab costs for the market and how they vary from neighborhood to neighborhood
Running comps to determine rents and after repair values
Presenters: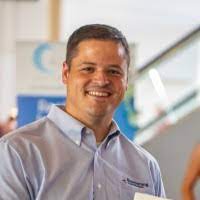 David Nielson has over 7 years of experience as a creative debt provider in consumer and commercial transactions. As a Lender for both FirstBank and Western State Bank, he funded over 100 real estate transactions ranging from single-family properties to multi-million dollar hotel properties. His current company, Boomerang Capital Partners, LLC, has completed over 3,500 hard money loans across the country. He received his BS in Business Management / Entrepreneurship from Arizona State University and his MBA from Benedictine University. His most excellent hobby is his 4 kids, but coming right behind is his passion for real estate and business.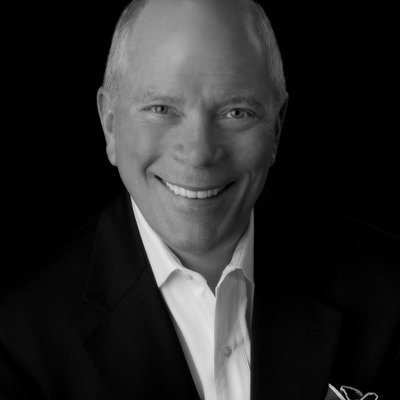 Victor Jernigan has been involved in the real estate business for over thirty years as an investor, advisor, agent, and broker. This range of experience has enabled him to recognize the need to create residential and commercial projects that will benefit the community for at least three generations. He only works with clients and partners with this long-term view, and it is his job to provide the information that they can trust for their essential real estate decisions.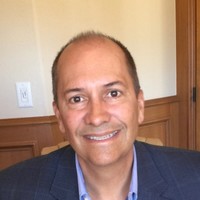 Travis Abbott has been an active real estate investor since 1996. He has purchased, renovated, rented, and sold more than 500 commercial and residential properties in the last eight years in Colorado, Kansas, and Missouri. Travis has a well-earned perspective on how to get started in real estate on both the buy-side and the sell-side. Travis previously worked as a mortgage broker and operated a $300M mortgage bank.
Benson Juarez, Managing Partner of Privy, whose mission is to help you close more deals using our technology and resources to eliminate the need for expensive guru education. We want to help you reach your goals as quickly as possible.
For More Information: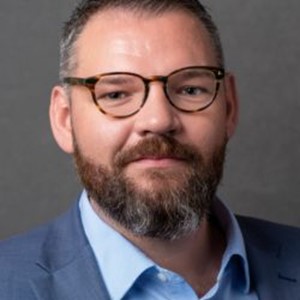 Troy Miller
Presented by

Agenda:
*registration includes recording following the event
| | | |
| --- | --- | --- |
| Day | Time | Session |
| 2.27.21 | 9:10 - 10:30 am | Apples to Apples: A side by side comparison of a 3/2 in multiple markets |
| | 10:30 - 10:40 am | BREAK |
| | 10:40 - 12:30 pm | Scoring Neighborhoods Part I |
| | 12:30 - 1:00 pm | LUNCH BREAK |
| | 1:00 -3:00 pm | Scoring Neighborhoods Part II |
| | 3:00 - 3:15 pm | BREAK |
| | 3:15 - 4:15 pm | Building & Buying Your Team: Boots on the Ground |
| | 4:15 - 5:00 pm | Running Your Numbers from Afar |
| 2.28.21 | | |
| | 9:00 - 9:30 am | Market Analysis - St Louis Case Study |
| | 9:30 - 10:15 am | St Louis Property Analysis |
| | 10:15 - 10:45 am | Market Analysis - Phoenix Case Study |
| | 10:45 - 11:30 am | Phoenix Property Analysis |
| | 11:30 -12:00 pm | Market Analysis - Houston Case Study |
| | 12:00 - 12:45 pm | Houston Property Analysis |
| | 12:45 pm until | Q&A Break Out Rooms |