Back to Events
Analyzing Deals in 15 mins or LESS Workshop: A numbers game
Saturday, August 20, 2022
Event Details
Successful investors create their deal evaluation criteria to match their goals and live by them.

This workshop will teach you how to create your own investment criteria and quickly identify "deal or NO deal."
Topics:
Create bids in 10 minutes
Timing your offers
Assess the After Repair Value quickly
Evaluate multiple exit strategies
Winning offer strategies
Learn to:
Set your purchase price
Estimate your fix-up costs
Calculate after-repair value
Set exit goals based on analysis
Free BONUS Tools included:
Quick Property Assessment tool
Fix-up estimate sheet
Neighborhood rating system
Property inspection form
Created for:
New investors
Intermediate investors

We believe that an investor should be able to walk a property in 15 mins or less to analyze a property. You should be able to:

Find your purchase price
Determine your fix up costs
Determine your after-repair value
Determine the numbers based on multiple exit strategies

This workshop teaches you how to analyze real estate deals quickly and make offers and presentations that stick with buyers and sellers. We've created a full day workshop with case studies and real live deals to get your feet wet and getting YOU thinking fast on your feet!
For More Information: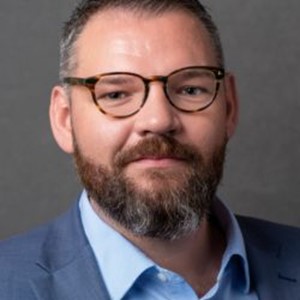 Troy Miller
Your Instructor:
Sandy Haworth brings three-plus decades of experience in marketing, sales, management, publishing, entrepreneurship, and real estate investing.

In the past 4 years, Sandy has rehabbed 24 properties in the Denver Market, acquired multiple rentals in the St Louis Market, and holds a short-term rental in Summit County.
Spending most of her career in Chicago and New York, Sandy has built companies from the ground up through sales and unique integrated marketing programs.
After launching her investment company, Yellow Dog Development, Sandy quickly added to her portfolio by doubling the profit on her first renovation and is on track to continue the trajectory with her next few renovations. With a keen eye for design and a passion to renovate with a personal touch, Sandy looks forward to sharing her knowledge, enthusiasm, and innovative ideas to help ICOR and its membership grow and continue its success.
Free BONUS Tools included with Course:
Quick Property Assessment tool
Fix-up estimate sheet
Neighborhood rating system
Property inspection form