Back to Events
Closing Land Deals Workshop: The Most Overlooked Investing Strategy
How to Close Land Deals with No Competition in this Ever Changing Market
Saturday, March 18, 2023
Event Details
With the market shifting the way it has and continuing to do so over the next number of months, land flipping and investing is still a very little-known strategy that has little to no competition. With Interest rates at highs that we haven't seen in 20+ years, are you looking for something else? Many traditional fix and flip and buy and hold investors come across land but are not sure what to do with it? Maybe you have come across land yourself. How can you profit from deals like this that you may have overlooked or even passed on? Would you like the answer? Would you like to see a way to supplement, or even replace, "traditional" real estate investing? Let me show you how to work smarter, not harder with land, while investing very little capital, working remotely and realizing the same or more profits than other forms of real estate investing. Join us to learn!

Learn:

How to Scale from your first land deal to making 6 figures within 6-12 months.
The Biggest problem investors face today, and how to solve it.
How to reach motivated sellers that are willing to sell their property at a discounted rate.
How to flip, cash flow, or develop the properties you acquire.


Don't miss:

The Secret to finding deals without taking risks, so you can profit every time.
How to Create win-win situations for your buyers and sellers.
How to Invest with Very Little Capital Outlay
For More Information: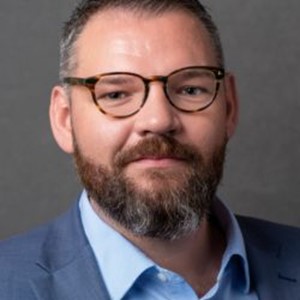 Troy Miller
Our Presenter: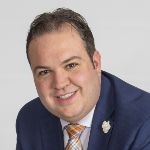 Jonathan D. Haveles is an active real estate investor and educator. Involved in real estate since 2005, he has worked in residential sales as a broker; co-created an investing group in Florida for single-family homes; worked with lease options, short sales, and REOs for investment; and has worked in commercial brokerage.
Since 2012, his main focus has been on land investing. In that time, he has done over 1000 vacant land transactions; including land flips, owner financing properties, subdividing, and developing.
He has helped dozens of others learn land investing, quit their jobs and get themselves financially free by becoming full time investors! Many are now 6 or 7 figure earners running successful land investing businesses and some are even coaches teaching land investing.
Unlike others out there that have been teaching the same things for years with very few, if any, adaptations or additions, Jonathan continues to be ACTIVE in vacant land investing and is teaching the exact same techniques he uses to run his business day in and day out. As strategies, techniques, marketing, and more change, Jonathan adapts with them, and brings you cutting-edge, what works today, information that you can implement immediately and see results!​