Back to Events
Deal Profiles Workshop: Creative Financing Tools & When to Use Them
with Lindsey Jensen
Saturday, May 20, 2023
Event Details
If you loved or missed 2022's Creative Deal making Academy, you're in luck!

A day of non-stop deal structuring! This workshop is for the hands-on learner. Put creative financing tools to work, and beef up your investor tools box by applying…

Seller Financing
Wrap Mortgages
Subject To
Lease Options
Options
Notes
SDIRAs
Private Lending
And more!

We will spend the day looking at REAL DEALS done by seasoned investors.

In Groups, you'll work with your team to make offers along side the other teams to see who and how to make offers stand out and stick!

What will be different is that after each case study is presented and offer are made, we will show you how the deal was done and ask the other presenters/investors what they might have done differently!

This way you will see the investment from different investors' perspectives. And then we will solicit ideas from your fellow attendees.

What we want to show you is how many of the more experienced investors "brainstorm" ideas to put deals together to find better solutions to the opportunities that present themselves.

As this volatile market starts to rock 'n roll, ALL CASH is no longer be the best answer AND by attending this workshop, you will learn to recognize other opportunities that might have passed you by!
For More Information: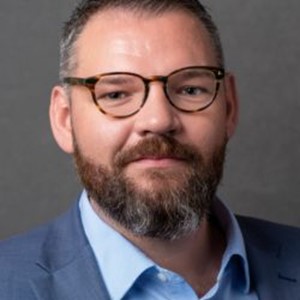 Troy Miller
Our Presenters: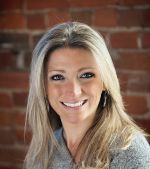 "I have wanted to be a real estate investor since I was 21 when I first read Rich Dad, Poor Dad. I grew up around real estate, my Dad has been a real estate appraiser since I was born. I grew up helping him at work, walking houses with him, looking addresses and streets up on the microfiche, and later helping my dad with his real estate flips. My background includes working as a loan officer and as an account executive for lenders. I had bought 2 houses by the time I was 24 and was already the landlord to my first house.
I first learned about creative deal-making in real estate in 2016. It was the first time I even heard about all these fantastic ways to purchase real estate! My mind was blown and I was in love. I learned all I could that year and bought some marketing and made some offers. I bought my first creative deal in December of 2016 as a 0% seller finance deal. I was able to refinance into that deal the next year and had paid down $9,600 in principle that year.
In 2017 I had the pleasure of meeting 3 investors that would teach me the most important things I needed to start my real estate investing career.
Here are the 3 things I learned that year that changed how I thought of investing.
The amazing art of property management

I am not buying houses, I am solving people's problems.

Flipping houses is another job, keeping them long-term creates wealth.
Since 2017, I have gone on to grow my portfolio to over 30 properties. Most of my properties are single family but I recently dipped my toe into some multi-family deals that were too good to pass up. I have built a professional landlord company, allowing me to masterlease properties, and I have learned how to rehab a property from top to bottom."