Back to Events
Hidden Market Deal Finding Masterclass
Saturday, January 22, 2022
Event Details
If we were to ask, and we have, what is the biggest issue you are facing as an investor right now?

We're 100% certain you would say "finding deals!"

There are many things in the market that are keeping you from finding deals like

seasoned investors moving quickly
lack of marketing funds
lack of capital to be competitive with on-market real estate prices
Institution or ibuyers

But are you swimming with the sharks in red ocean...or blue ocean?

Have you considered leaving what you know and paving a path to affordable and attainable off market or "hidden market" real estate to avoid or minimize competition?
In this Masterclass, we will cover the major problems homeowners are facing and how you can be a problem solver to increase your deal flow through:
Foreclosure & Preforeclosure

Tax Liens

Probate & Pre Probate

Bankruptcy

Divorce

Distressed Property

and Tired Landlords

This Masterclass will be broken into four areas:
Part One

Introduction to the Hidden Market
How to plot a course
How to find 30 hidden market properties in one day
The characteristics to look for on HM properties

Part Two

How to master the tax assessor info
How to do a title search for no cost
How to build a powerful buyers list
Learn all the tricks on the courthouse records site

Part Three

Doing realistic comps if you are not a realtor
How the inspection and walk thru helps negotiate a price
Tony's way of estimating repairs

Part Four

How to overcome your fears
How to write the offer
The fastest way to wholesale (legally)
"Wholesaling," what does it mean
Rehabbing to flip or hold as a rental
When to use owner financing
For More Information: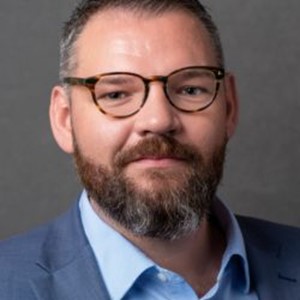 Troy Miller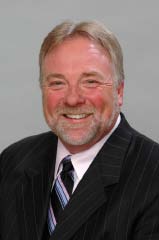 Tony Youngs, Tony began his real estate investment career after attending a seminar in 1986. By applying the techniques he learned, he was able to make a profit on his first deal equal to a year's wages at his regular full-time job as an aircraft mechanic, an occupation he eventually gave up forever.
Tony found his niche in the foreclosure industry and has mastered the art of tracking and acquiring properties in every stage of the foreclosure process from pre-foreclosure to REO. He is the author of the amazing "Hidden Market" System, a system of finding and acquiring properties with no for sale signs, no advertising, no competition, whatsoever, and the "7 ways to profit from one foreclosure" system.
These discoveries have earned him prestigious speaking engagements on some of the biggest real estate events in the world with audiences of 30 people to 80,000.
Over time he has been involved in more than a thousand successful real estate transactions, he has negotiated with approximately 480 distressed property owners per year, averages close to 1000 property inspections, dealt with hundreds of loss mitigation departments, and since the great foreclosure crisis began in late 2007, he visits and makes 20-30 offers per month nationwide. He has attended foreclosure auctions in just about every state in the nation and established hundreds of contacts from cash investors around the country. Tony has done about 1100 title searches per year by mastering the courthouse records room in all fifty states.
Tony has been a featured guest on countless radio, and television programs and has contributed articles and information to several magazines and data collecting services, including RealtyTrac.