Back to Events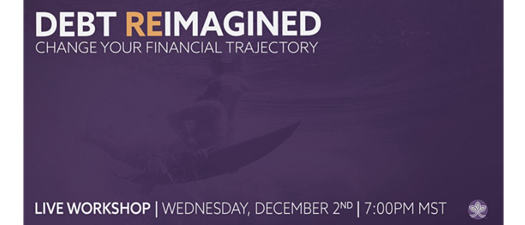 Debt Reimagined: Change Your Financial Trajectory
Wednesday, December 2, 2020
Event Details
Debt Reimagined: Changing Your Financial Trajectory
American culture is taught to finance everything. First our cars and our homes. Then, we're told to get a few credit cards - because you need good credit – and it's ok to buy it if you can't afford it – but pay it off as soon as you can… if you can… and the cycle goes on.
In the end, we stand alone at the kitchen table looking over the pile of debts to pay, and scratching our heads wondering how we got in this position.
If you're nodding your head right now because that sounds familiar, on Wednesday, December 2nd at 7 pm, we'll be hosting a free 1-hour webinar just for you.
WHAT YOU CAN EXPECT:
Explanation of Debt Recapturing
Introduction & Case Studies for the Infinite Banking Concept
Q&A Session with the Unbridled Wealth Consultants
A different style webinar where we'll show you how you can start paying down debts while building up cash at the same time and creating your own private family banking system where you are in control of your finances instead of the bank.
Discover how you can get out of debt all the while getting ahead with your finances. Learn the value and application of Debt Recapturing and leave this workshop knowing that your financial freedom is more affordable than you think.

Unbridled Wealth is excited to host this workshop as a way to provide general education on financial debt and a unique solution for it. Our consultants will examine the pros & cons of only paying minimum payments and introduce a financial strategy that will positively change the financial trajectory of your future.


For More Information:
Unbridled Wealth
Presenter: