Back to Events
How to Beat Out Institutional buyers & Find All the Good Deals.
Tuesday, July 27, 2021
Event Details
Join us July 27th @ 6pm MST for a live training session. The Privy team is going to show you exactly how you can compete with the Big Guys.
Institutional Buyers (IBs) are large investment companies like Opendoor, Zillow, Blackrock and Invitation homes. But it can also include mid-level businesses that are buying dozens of properties per year. The markets have shifted and now IB's have increased their spending to record $77 Billion in the last six months compared to "only" $55 Billion at the same time last year! This is according to a story by TheRealDeal, citing a Redfin report. That's a huge jump.
'"Redfin chief economist Daryl Fairweather said he expects the buying momentum to accelerate.

'Investors took a huge pause during the pandemic, and they still haven't made up for all the homes they didn't purchase during that period,' she told the publication.

With a larger institutional presence, an already tight housing market could grow tighter. Single-family-rental companies can also overshadow smaller buyers with all cash deals and a more aggressive approach to closing."
IB's have deep pockets and don't always need large margins as motivation to snatch up properties. But most people in the industry agree that much of their power lies in their "Systems and Data". To buy properties at scale, they're leveraging expensive software programs and technology. This puts the average investor, like you, at a huge disadvantage.
This is where the news turns from bad to good. There's a powerful and affordable technology platform

called Privy

that you can use right now that will give you a chance to compete with the Big Guys.
Privy is a real estate investing software platform that helps real estate professionals more easily find, analyze and track investment properties. Privy empowers investors with the best and most accurate MLS data to quickly analyze any deal with powerful comping algorithms. Privy automates the process of finding deeply discounted deals and off-market leads - based on what other investors are already having success with. Not only that we have nationwide public record data with owner information, mortgage data, and off-market leads. These are leads like foreclosures, vacancies, tired landlords, cash buyers, liened properties, absentee owners, zombie properties, senior owners, auctions, bank owned properties and more.
If you're serious about this business and you want a legitimate chance to compete, you need to leverage data, software and automation. If the Institutional Buyers are leveraging technology and so can you.
Technology is changing the way that real estate investors / wholesalers are doing business. Do not get left behind.
Join us July 27th @ 6pm MST for a live training session. The Privy team is going to show you exactly how you can compete with the Big Guys.
For More Information: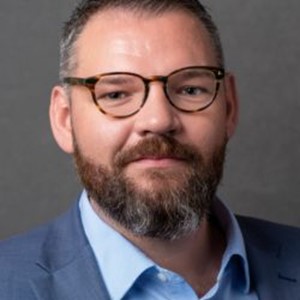 Troy Miller