Back to Events
"Rich Rewards in Note" Intensive 3 Day Event
Friday, October 9, 2020
at
9:00 AM (MDT)
to Sunday, October 11, 2020 at 5:00 PM (MDT)
Event Details
3 Day VIRTUAL Live Intensive "Rich Rewards in Notes" Class (Valued at $1,997

) – a 3 day advanced training that is a deep dive into all aspects of the creative finance and note business. The event is built around your input and desires making it unique and like no other training you've ever been to.

FREE BONUS TICKET for spouse or significant other to the 3 Day Class ($500 value

)- Bring your business partner or a family member to help create and grow your legacy

Prior to this event you'll receive a 30 minunte consult to help the instructors hone in on what matters most to you, and help focus the time to help you maximize your time in this learning opportunity
HERE IS SOME OF WHAT YOU'LL LEARN ABOUT PERFORMING NOTES
How to evaluate what any note is worth just like a seasoned note buyer. And when to pay 70¢, or 80¢, or 82¢ on the dollar.
Why the Performing Note industry is a massive untapped opportunity!
How to find good quality real estate in nice areas, not war zones, for as little as 70 cents – or less – on the dollar.
How to be a "Deal Architect" to create notes, buy existing notes, and structure cashflows.
How to negotiate the perfect deal to give the seller the price they want while you set the terms you want.
How to get started by leveraging other people's money. How to negotiate and structure performing note deals for maximum profit.
Fee income strategies to connect a note seller to a buyer to collect and make an immediate fee.
A secret strategy that allows you to use just $100 of your own money to get started.
HERE IS SOME OF WHAT YOU'LL LEARN ABOUT NONPERFORMING NOTES
How to sift through dozens of potential deals to identify the best deals.
The three things to watch out for: Blighted property, taxes, and title.
Types of liens, lien positions, junior liens, and tax liens.
The advantages you have over the big banks who are eager to unload these notes.
Why Wall Street and large hedge funds have scooped up 97% of the deals, but how you can tap into their inventory.
How to understand the foreclosure process and use it to your best advantage. Better yet, you'll learn Win/Win strategies for how the lender and borrower can forego the necessity of foreclosure.
How to get possession of a property at 35% to 50% of its "as-is" value that you can then turn around and sell for big profits – or use to create a healthy cash-flow.
For More Information: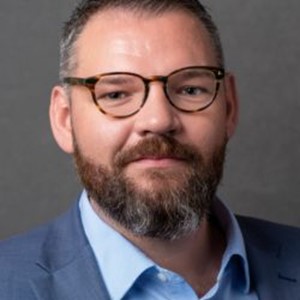 Troy Miller
All Who Register receive an additional home study program which include tools to help apply the theory and pratice that you will learn at the 3 Day Intensive including:
Rich Rewards in Seller Financing (Performing Notes) Online On Demand Home Study Couse with Workbook ($500 Value)- A step by step training on everything in the performing note business- from the historical point of view, to flipping a note, to selling a partial.
Big Money from Bad Debt (Non-Performing Notes) Online On Demand Home Study Course with Workbook ($500 Value)- A huge wave of defaulted mortgages on upon us and this course will reveal how to source and buy defaulted notes, how to work with hedge funds and the "lingo" needed to make you credible.
Nothing Down Deal Architect Online On Demand Home Study Course with Workbook ($1,000 Value)- This course walks you through everything in seller financing- from how to find the properties to finance, how to build the terms, pitch to the homeowner, and close the deal!
Quick Start Guide Getting the Property Seller to the Yes ($150 value)

– Simple steps to close a deal on terms instead of cash and double your conversion rate
Quick Start Guide 5 Steps to Dictating Terms to your Lender ($150 value)- Getting the seller to agree to terms that a bank would never agree too (like no interest of no down payment, no payments for 6 months)