Back to Events
Shared Housing: The Rental Housing Revolution Webinar
Wednesday, September 6, 2023
VIRTUAL MEETING (ZOOM LINK)
Event Details
the Shared Housing Revolution: "Unleashing 3 x Profits & Navigating Colorado's Regulatory Challenges!"
Shared housing, also known as co-living, is a rapidly growing trend in the real estate investment landscape. The concept is simple but powerful: multiple individuals or families share a single living space, pooling resources and expenses to create a unique and mutually beneficial living experience.
This innovative strategy has garnered significant attention in recent years, and for a good reason! It not only promises excellent returns on investment but also offers the opportunity to build meaningful connections within your investment network.
At the August 2023 event, ICOR will delve deep into the world of shared housing. Through insightful presentations and engaging discussions, you will learn:
Understanding the Co-living Landscape: Overview of current trends and its promising future. Discover why co-living is on the rise and why it should be a fundamental part of your investment strategy.

Financial Benefits and Profit Potential: Uncover the key factors that contribute to higher rental yields and increased property appreciation in the co-living space.

Navigating Legal and Regulatory Matters: Our experts will guide you through the unique regulations and considerations that come with co-living ventures.

Creating Irresistible Co-living Spaces: Discover the secrets that attract tenants, retain them, and foster a thriving community, leading to better returns and long-term success.

Risk Mitigation and Conflict Resolution: Acquire conflict resolution strategies to maintain harmony within co-living arrangements.

Networking Opportunities: This event will not only provide valuable knowledge but also connect you with like-minded investors and experts in the co-living field. Build relationships that can last a lifetime and enhance your investment prospects.
## Why Attend?
Escape Regulatory Hurdles: Discover how co-living investments offer a regulatory advantage in today's changing landscape. Say goodbye to the headaches of traditional rentals!

Multiply Your Profits: Unlock the secrets to achieving jaw-dropping returns on investment through shared housing opportunities. Get ready to skyrocket your wealth!

Invest with Confidence: Learn from industry experts who have mastered the art of co-living. Gain the knowledge and support you need to make confident investment decisions.

Build Your Tribe: Connect with a vibrant community of like-minded investors. Forge powerful partnerships and make lasting connections that fuel your success.
Don't Miss Out on Your Chance to Prosper in the Shared Housing Boom! Success in real estate investing awaits – don't let it slip away! Act fast and secure your financial future today!
For More Information: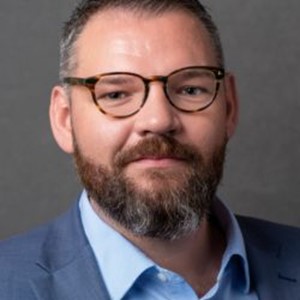 Troy Miller