Back to Events
"Subject To" Workshop: The Investing Tool of 2023
This full day workshop is about how to buy real estate with little to no $
Saturday, April 22, 2023
Event Details
Want to learn a tool that can make you a millionaire during this next housing market?


Subject-to has been a tool to investors for a very long time. This one tool can help you build a retirement and at the same time provide a much needed service to homeowners in trouble.


Please join ICOR member, Lindsey Jensen as she teaches you what a subject-to mortgage is, different ways to structure a sub-to deal, deal examples, how to get funding for your deals, and pitfalls to avoid! Lindsey Jensen has used this tool to help build a $10M portfolio in only 6 years.



Learn to buy houses...

no matter what your credit score is.
without having to qualify for a mortgage
without having a lot of money

---

In this workshop we will go over..

what a sub-to deal is
how to locate sellers
how to prescreen sellers
the many different ways you can present a sub-to deal
how to find the money
and pitfalls to avoid

IF you want to do deals no one else is doing, so you have little to no competition, you don't want to miss this event.

If you are serious about making it as an investor you need to have this strategy in your toolbelt.

---

Please join us for one of Lindsey's favorite tools to use in building a rental portfolio.
For More Information: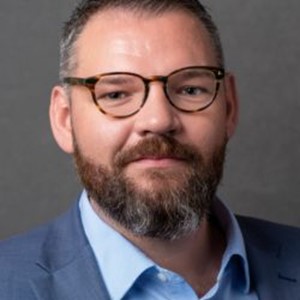 Troy Miller
Our Presenter: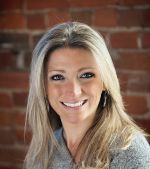 "I have wanted to be a real estate investor since I was 21 when I first read Rich Dad, Poor Dad. I grew up around real estate, my Dad has been a real estate appraiser since I was born. I grew up helping him at work, walking houses with him, looking addresses and streets up on the microfiche, and later helping my dad with his real estate flips. My background includes working as a loan officer and as an account executive for lenders. I had bought 2 houses by the time I was 24 and was already the landlord to my first house.
I first learned about creative deal-making in real estate in 2016. It was the first time I even heard about all these fantastic ways to purchase real estate! My mind was blown and I was in love. I learned all I could that year and bought some marketing and made some offers. I bought my first creative deal in December of 2016 as a 0% seller finance deal. I was able to refinance into that deal the next year and had paid down $9,600 in principle that year.
In 2017 I had the pleasure of meeting 3 investors that would teach me the most important things I needed to start my real estate investing career.
Here are the 3 things I learned that year that changed how I thought of investing.
The amazing art of property management

I am not buying houses, I am solving peoples problems.

Flipping houses is another job, keeping them long term creates wealth.
Since 2017, I have gone on to grow my portfolio to over 30 properties. Most of my properties are single family but I recently dipped my toe into some multi family deals that were too good to pass up. I have built a professional landlord company, allowing me to masterlease properties, and I have learned how to rehab a property from top to bottom."