Back to Events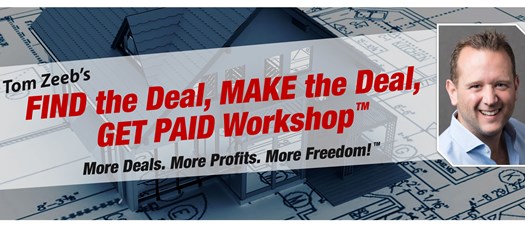 Marketing & Negotiations Wksp: "Find the deal, Make the deal, & Get Paid"
Saturday, September 17, 2022
Event Details
THERE ARE 5 ELEMENTS THAT DRIVE A SUCCESSFUL REAL ESTATE BUSINESS

Join us and you will learn these 5 frameworks for finding deals… REGISTER ABOVE NOW & SAVE!
1. Master Marketing:
From Marketing Tumbleweeds to Marketing Stampede
Cut through the noise, destroy the competition, & get sellers contacting you!
Strategies that work in today's market (the economy has changed things)
How to become a magnet for CONSISTENT motivated seller leads
2. Seal the Deal
Getting Sellers from "No" to "Yes!"
The special techniques that get sellers to drop their price fast

Learn the frameworks to negotiate with ease (even if you fear it)

How to get the best price & best terms to maximize your profits
3. Know what the property is really worth:
From Uncertainty to Certainty
The 3 keys to a property's value

Where to get property comparables

How to determine value properly
4. Use the Right Contracts:
From Legal Ignorance to Legal Precision
Learn the key clauses your sales contracts must have

Finally understand the tricky legal lingo

How to protect yourself so you never get legally stuck with a bad deal
5. How to Get the Numbers Right:
From Uncertainty to Certainty
Learn to identify the 3 critical numbers & how they work together

Determine these numbers with ease

What to do if you get stumped on the numbers
Course Includes Workbook to Follow Along:
1. Audio Training Bonus
"Online Marketing for High Profit
Deals — How to find deals while
staying home in your pajamas!"
An audio training teaching you
Tom's online marketing methods
that you don't need to leave the
comfort of your home to use.
(a $99 value!)
2. Audio Training Bonus
"Packaging your deals for a
rehabber: The 9 deadly
mistakes wholesalers make
to tick a rehabber off!"
An audio training teaching
you exactly how to present a
deal to rehabbers, landlords,
and buyers. (a $99 value!)
3. The Rapid Cash GeneratorTM
Workbook — 41 pages detailing
the important Frameworks
(a $129 value!)
See the video at the top of this
page for more details. We'll use
this workbook throughout the
training.
About the Instructor: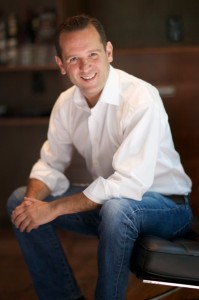 Tom Zeeb started from dead broke and now uses Wholesaling to flip dozens of deals annually and live the lifestyle of his dreams: no 9-to-5 job, no debt, and unlimited time to spend with family, friends, and traveling the world.
If you want to learn how you can do it too, then attend Tom's 1-day "Wholesaling: The FIND the Deal, MAKE the Deal, GET PAID Workshop". Tom will break the process down into its simple components and repeatable frameworks so that you clearly understand the process and can replicate it yourself for massive profits.
This event is perfect for you if:
You crave a lifestyle of freedom and options.
You want to be on your own with no boss or 9-to-5 J.O.B., be personally responsible for your own outcomes and be self-sufficient.
You want to learn the right way to build a successful real estate investing business that will fund you, your family, and your lifestyle for many years to come.
This event is NOT for you if:
You think money should fall from the sky with no active effort or WORK from you.
You wait to implement what you learn, or think someone else should do it all for you.
You believe in "get-rich-quick" schemes or "push-button" money.

REGISTER ABOVE NOW & SAVE!