Back to Events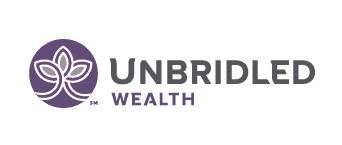 Your Missing Private Lending Source Webinar
Are you over looking what the wealthy are leveraging?
Wednesday, July 20, 2022
VIRTUAL MEETING (ZOOM LINK)
Event Details
What would your life be like if you never had to pay interest to an outside bank again? Imagine being able to recapture all of the money you pay to private and hard money lenders. Imagine paying yourself, instead of the bank and YOU become the lender.
In this webinar, we'll be teaching you this little known financial method. Learn how the wealthy are taking their existing financial strategies and boosting their returns by just changing the flow of their money.
AGENDA:
Beginning With The End In Mind
We'll build a profile for you of the life of a typical real estate investor and lay the foundation of what a private family banking system looks like behind the scenes
.
Jason and Olivia will be showing you what some of the end results are for people who are implementing the Infinite Banking Concept in their own lives and real estate investing careers.
A Beginners Journey
A classic early phase for a new real estate investor is wholesaling and working part or full time in their "day-job."
Jason will show you what it looks like out of the gate, and down the road, for someone who starts their own private banking system during this stage.



From here, he will build a profile of an individual and continue the journey forward in the next few segments.
Flip The Flow Of Your Money
Moving past the Wholesaling phase and into full-time or part-time rehabbing...
Jason will show you what it can look like to start or build up your private banking system.
He will also show you how you can increase your bottom line & reduce your taxable burden at the same time.
You will learn best practices on closing FAST with cash in hand without having to wait on lender approval to close.
The End Game
This is the phase we all want to be in for the most part, as real estate investors – Buy & Hold properties.
In this phase, Jason will show you how private banking systems can help you increase your acquisitions, bottom line, and cash flow by simply changing the flow of your money.
Other Strategies
Setting up and using your own private banking systems is not just about real estate!
Olivia & Jason will be showing a few case studies of how people are utilizing this for debt recapturing, retirement, college savings, and so much more, even while using NOW for real estate investing!
For More Information:
Unbridled Wealth