Investor Workshop: Growing your Portfolio Out-of-State
Date posted
March 21, 2017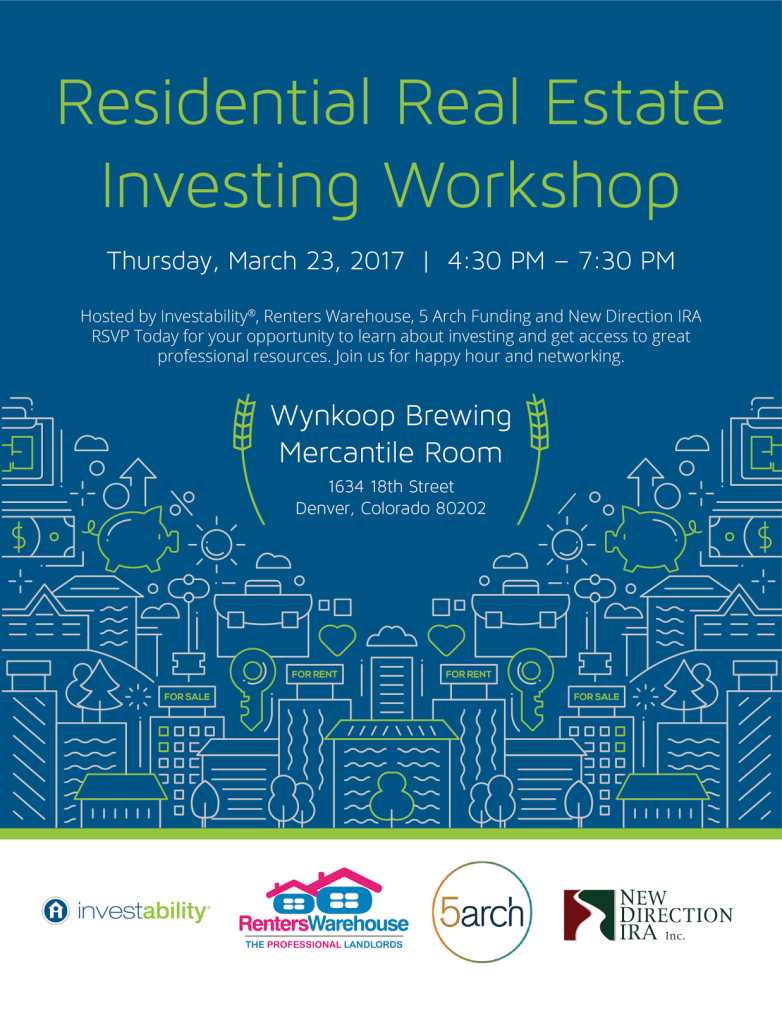 Single-Family Residential (SFR) investing. According to RentRange data, there are over 15 million rental properties in the United States- the majority of which are owned by mom-and-pop investors owning between 1 and 10 rental properties. Significant advances in technology and financing options, paired with shifting social and economic factors among the U.S. population, has created unique opportunities for real estate investors. Investability aims to connect investors at all levels with institutional-quality rental and market data, access to investment property inventory in strong rental markets and a national network of professional resources to make it easier than ever to start investing or building a rental property portfolio.
In addition to these tools and resources, the "perfect storm" is brewing in the domestic housing market, benefitting the SFR investor.
The upcoming generation of potential homebuyers is more mobile and they are significantly less likely to remain at one job or in one place for their entire career. The freedom of rentership allows less hassle and easier movement around the country.


There is an overall demographic and psychological shift away from home ownership. The stigma associated with renting has dissipated, as well as the idealization of home ownership as the "American dream."
Fewer people have savings for a down payment and qualifying for a mortgage can be difficult since banks raised their lending standards as a result of the recession. It's harder to buy and easier to rent. Also, as home prices go up, it's more difficult for first-time homebuyers to compete.


Building permit issuances are down substantially and demand continues to rise. Simple economics are in the favor of the landlord. Rents are spiking as a result of shrinking supply and rising demand, which means improved yields for investors and a decline in vacancy.


All of these factors combine to make residential investments a solid strategy for new and seasoned investors. Investability aims to provide education and support for everyday investors to continue fueling this rapidly evolving asset class!
If you want to break out of the expensive Denver housing market and into other rental markets across the U.S., then you are invited to an educational workshop. On March 23 from 4:30-7:30 Investability will be joined by three other powerhouse providers in the residential investment space: Renters Warehouse, New Direction IRA and 5 Arch Funding. Don't miss out on your opportunity to learn from the pros and connect with them to find out how they can help you reach your goals in 2017. Space is limited so register now: learn.investability.com/denver.